REVIEWS
Your Not Just a Client You're Family!
My wife, Shoko, and I had the great fortune to work with Lynn and Mark Rogo in helping us get into our dream home. We had very particular requirements, including finding an affordable place within walking distance of our offices at UCLA.
Having lived in Los Angeles for more than 30 years, I believe that Lynn and Mark set the standard of what professional real estate agents should be. They are completely knowledgeable about all aspects of real estate, amazingly energetic and efficient, and better organized than anyone I have ever worked with (on business or science). But they manage all this in a genuinely warm and friendly way that Shoko and I really appreciate. They are great communicators. We had a lot of things to learn and very little "free" time to use for it. So we were very fortunate to be able to work with Lynn and Mark who always got us through the biggest challenges with the minimum time and stress.
We highly recommend Mark and Lynn Rogo.
–Mathew Malkan, Professor of Physics and Astronomy UCLA
•••••••••••••••
What can I say? You guys blow me away. When the thought of selling our newly built home came to me, I immediately felt a sense of doom. I knew the process would be arduous, stressful and as is typical with real estate transactions, acrimonious. But this would be nothing compared to the reaction I would get from my wife, Corinne, who absolutely loved this home.
In a casual conversation about all this Lynn, you managed to put it all in prospective. Corinne even felt okay. As you know, my intent was to list with one of the brand name agents. You know the ones with the full page ads filled with $20,000,000 mansions. In fact, I contacted several and invited them to make a proposal. As you predicted, not one followed through with a marketing proposal and only one followed up at all and that was a call from an assistant of an assistant. That's when you and Mark made an amazing presentation. You convinced us that not only should we list the property but follow your highly specialized marketing program.
We made history together. Ten days after the listing, after a super-secret invitee only, and one brokers only open house, we went into escrow for above our asking price. We set a record for $$ per square foot for a condo and you even negotiated in our moving costs with a few extra dollars for a luxury hotel for a few nights for my pregnant wife. We were able to avoid the open house nightmare, and we didn't lift a finger all the way through escrow.
Guys, you set the standard that the ego driven agents today will never get. It was a true pleasure and we are grateful to you. Can't wait for you to find us our new house.
–Jim and Corinne Harris
•••••••••••••••
Jacque and I can't thank you enough for helping us with the sale of our old home and the purchase of our new house. We still can't believe that you sold our house without listing it and that we prevailed in a multiple offer situation for the new house. We appreciate your professionalism, your expert advice and your good humor throughout the process.
We are loving our new house and will never forget that you are responsible for it
.–Elliot Kleinberg
•••••••••••••••

Lynn and Mark Rogo's motto "You're not just a client, you're family" is right on!!
They couldn't have been more attentive if we had been related.
In 2005, we decided to sell our large house and move into a condo. Fortunately at that time we met Lynn and Mark Rogo and retained them as our sales agents. They helped us set a realistic sales price, and they developed a written detailed sales plan to accomplish our goals. Not only did they follow their plan, they were in constant contact with helping us turn this highly emotional experience into a very pleasant one with very acceptable results. Lynn and Mark had the ability to minimize the discomfort of an Open House and to use these sessions to spot and develop qualified buyers. They even brought someone over to bake cookies for the Open House. Even though they had other houses to sell, they spent endless time helping us make the necessary decisions and complete the mass of details as we proceeded through this complicated process. They never showed any irritation or resentment to any of our requests for assistance, and they provided us with the needed support.
Usually I am reluctant to provide a recommendation for a professional because people have such differing expectations. However, I have no hesitation in recommending Lynn and Mark Rogo. They are highly qualified, caring agents who will guide you through this complex process.
–Eleanor and Stan Lappen
•••••••••••••••

To Anyone Searching For A Superb Realtor: It is my pleasure to recommend most highly the wife/husband team of Lynn and Mark Rogo for any real estate needs you may have. They are (yes) superb.
The Rogos engineered a most difficult sale for me with patience, good humor, a keen understanding of the current real estate market and an almost loving attention to my personal needs. I suspect that with lesser agents the sale would not have happened.
Because of their considerable experience, they knew exactly which professional to call when difficulties arose. And they made certain that the property, a residential home, was widely advertised. They often spent their own money to market the property with handbills, newspaper and magazine ads and point of sale materials….You get the picture.
In addition, Lynn Rogo was tireless in finding me a new place to live. We explored dozens of condominiums until Lynn found one that was exactly right for me. (See the address above.) I love it. She is perhaps something of a psychic in determining the emotional as well as the practical needs of the buyer and matching them to the needs of the seller.
There are probably hundreds of real estate agents in the Southern California area. I would place the Rogos among the top one percent.
If you have any questions or need additional information, please feel free to call me. Mark or Lynn will be happy to give you my number.
–Alan A. Armer
•••••••••••••••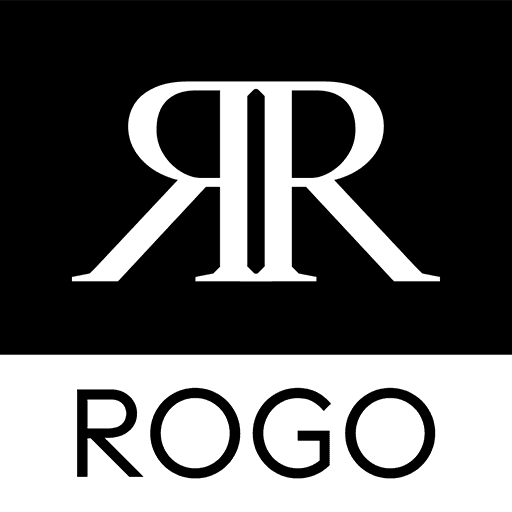 Mark Rogo
Luxury Estates Director
m: 213.280.6415   o: 310.475.9459
DRE#: 01423795
mark@markrogo.com 
Lynn Rogo
Luxury Estates Director
m: 310.385.3163
DRE#: 01337553
lynn@markrogo.com